About Fast Track Physical Therapy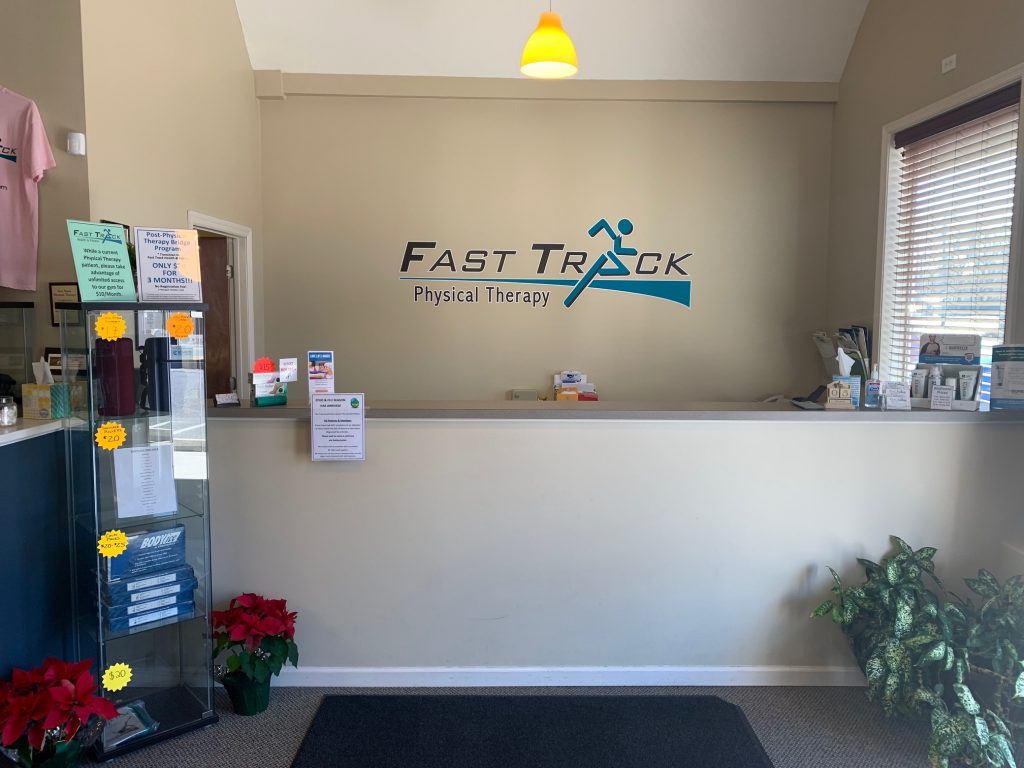 Fast Track Physical Therapy offers state-of-the art equipment, in an open and friendly environment. But the most important piece of equipment we provide is the experienced and very capable hands of our physical therapists, who perform the necessary therapy techniques with you for as long as needed to achieve positive results.
It is our belief, a belief that is strongly supported by current research literature, that manual therapy plays a primary role in the recovery process and helps to restore full function.
Manual therapy is defined as "A clinical approach utilizing skilled, specific hands-on techniques, including but not limited to manipulation/mobilization, used by the physical therapist to diagnose and treat soft tissues and joint structures for the purpose of modulating pain; increasing range of motion (ROM); reducing or eliminating soft tissue inflammation; inducing relaxation; improving contractile and non-contractile tissue repair, extensibility, and/or stability; facilitating movement; and improving function."
Unlike corporate-owned facilities that focus on quantity, Fast Track strives to connect with each and every patient while providing unsurpassed quality care.
No two people are treated the same in our treatment approach. After a thorough evaluation by a licensed Physical Therapist, we develop an individualized treatment plan with one-on-one care to get our patients on the Fast Track to recovery. We don't discharge our patients without the best possible outcomes and a long term follow up plan.
We pride ourselves on our track record of 100% patient satisfaction, as well as word-of-mouth referrals from former patients. Many of our patients are direct referrals from physicians who were extremely pleased with the care their patients received. Physicians also refer patients to Fast Track who have complained about less than adequate care elsewhere.