Physical Therapist in Laurel Springs New Jersey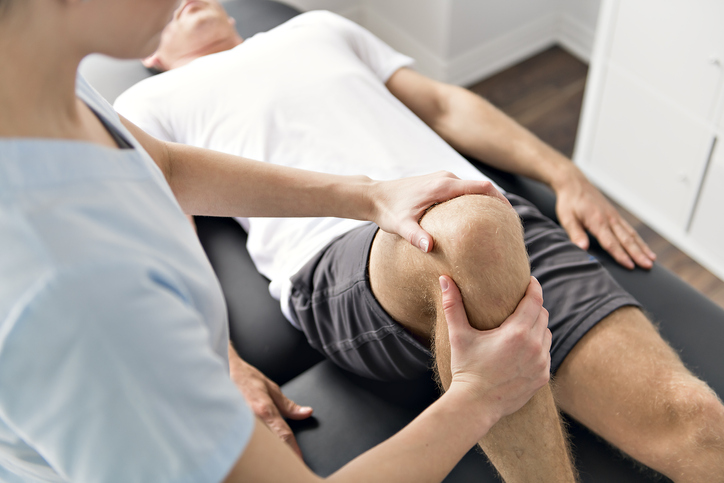 Fast Track Physical Therapy is privately owned and conveniently located for residents seeking a physical therapist in Laurel Springs New Jersey. Our facility is based in nearby Somerdale! Our therapists and staff work to provide the highest quality of care and your full physical recovery and function. We provide personalized, one-on-one treatments that help put you on the Fast Track to recovery!
Your Experienced Physical Therapist Near Laurel Springs New Jersey
We've been involved in physical therapy for some time, and we've seen how corporate-owned facilities focus on profit and quantity of patients rather than on quality of care. If you have seen and experienced that yourself, know that you have better choices! Fast Track offers state of the art exercise equipment of course, but our most valuable equipment is the skilled hands of our therapists. Our compassionate professionals are always on hand to perform the necessary techniques with you for as long as it takes.
We believe in connecting with our patients and treating them as individuals with their own needs. Your experience here begins with one of our licensed therapists meeting with you and thoroughly examining your injury. From there, we'll develop an individual treatment plan to help correct your problem properly. You'll meet with that same therapist each time you visit us, and we won't discharge you until you have the best possible outcome.
In addition to our skilled therapists, you'll be using the latest and up to date strength and cardiovascular equipment in our Fitness Center. Beyond your rehabilitation, you can sign up for our post-physical therapy gym and exercise program, and our therapists can measure your progress and keep you focused on staying mobile and healthy and on positive outcomes.
Services We Offer For Laurel Springs Residents
We treat a variety of physical ailments, including TMJ disorders, orthopedic injuries, work injuries, balance treatment and much more…click here to find out more about our approaches, including more about our post-COVID-19 rehabilitation. In addition to treating multiple ailments, we provide you with functional capacity evaluations, and help you learn what you are capable of.
Fast Track wants you to be 100% happy with your results…and spread the word about us! Many of our patients come from direct physician referrals and were very happy with our services. Many others have been unhappy with experiences elsewhere and have shown us high praise for our physical therapy difference. We accept most all major insurances including Medicare, and we make sure to verify your coverage before your evaluation.
Call Fast Track today or contact us here. Find out why we're a trusted choice when looking for a physical therapist in Laurel Springs New Jersey. We'll help you get on the Fast Track to a healthy life again.
SilverSneakers Program! Are you aware that there is a program with Medicare Advantage plans that offers free fitness plans for eligible seniors? If you're eligible for the program, the pros at Fast Track will provide you with free fitness assessments, assistance with your workout plans, and advice and support for your fitness needs. It's a great way to stay in shape at no cost…click here to see your eligibility!
Our Fitness Products Store: We offer a variety of products to help you recover from injuries and pain. We offer Biofreeze products, cold packs, and multiple exercise products. Click here to see what you can find in our store!
Interested in fitness updates and advice? Be sure to follow our Facebook page!
Want To Make A Career Change?
Are you or is someone you know a qualified physical therapist in South Jersey looking to make a career change? Fast Track Physical Therapy might just be your next and best destination! Have a look at our available positions here. When you're ready, reach out to us to find out whether a career at Fast Track is right for you.