Physical Therapist in Laurel Springs New Jersey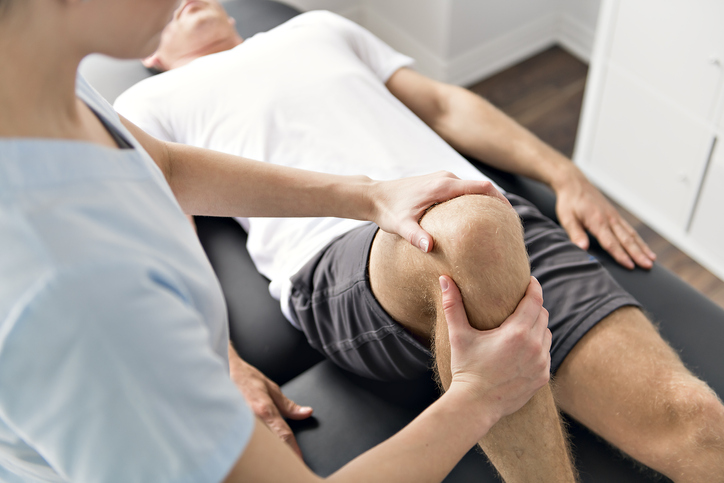 Fast Track Physical Therapy is privately owned and conveniently located for residents seeking a physical therapist in Laurel Springs New Jersey. Our facility is based in nearby Somerdale, and our therapists and staff are dedicated to the highest quality of care and to your full physical recovery and function. We provide personalized, one-on-one treatments that help put you on the Fast Track to recovery!
Meeting a Physical Therapist in Laurel Springs New Jersey
We've been involved in physical therapy for some time, and we've seen how corporate-owned facilities focus on profit and quantity of patients rather than on quality of care. If you have seen and experienced it yourself, know that you have better choices! Fast Track offers state of the art exercise equipment of course, but our most valuable equipment is the skilled hands of our therapists. Our compassionate professionals are always on hand to perform the necessary techniques with you for as long as it takes.
We believe in connecting with our patients and treating them as individuals with their own needs. Your experience here begins with one of our licensed therapists meeting with you and thoroughly examining your injury. From there, we'll develop an individual treatment plan that is designed to help correct your problem properly. You'll meet with that same therapist each time you visit us, and we won't allow you to be discharged until we've helped you achieve the best possible outcome.
Fast Track is completely dedicated to your 100% satisfaction…and to you spreading the word about us! Many of our patients come from direct physician referrals and were very satisfied with the results. Many others have been unhappy with experiences elsewhere and have shown us high praise for the difference. We accept most all major insurances including Medicare, and we make sure to verify your coverage before your evaluation.
Call Fast Track today or contact us here and find out why we're a trusted choice for a physical therapist in Laurel Springs New Jersey. We'll help you get on the Fast Track to a healthy life again!