Physical Therapist in Hi-Nella New Jersey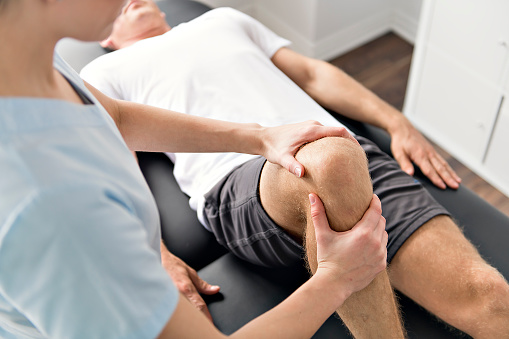 Fast Track Physical Therapy is ideally located for residents seeking an exceptional physical therapist in Hi-Nella New Jersey. We are based nearby in Somerdale, and we are a privately-owned and outpatient-based provider committed to your high quality care. Our goal for each of our patients is to restore physical function and health quickly, and we create individual treatment plans that put you on the Fast Track to recovery!
In our years of practicing physical therapy, we've seen how corporate-owned facilities focus on quantity of patients and profit rather than quality of care. If you've been dissatisfied with your physical therapy in such an environment, you should know that you have other options. Our convenient facility features the latest in state of the art equipment, but the most important piece of equipment here is the hands of our therapists…our team is compassionate and experienced, and we execute the necessary techniques properly with you for as long as you need.
At Fast Track, we understand that all of our patients' needs are different, and no two of our patients are treated the same. We start with one of our professionals speaking with you and conducting a complete evaluation of your injury. From there we create an individualized plan for your treatment that includes one-on-one care. You'll meet with that therapist in each future visit, and we'll be sure to achieve the best possible outcome before you are discharged.
From injury to recovery, our goal is your 100% satisfaction! In many cases, patients have been referred to us and been completely satisfied with the results, especially when compared to treatment they have received elsewhere. We accept most every major insurance plan, and we make sure to verify that you're covered before we proceed with your care.
See why we're the preferred choice for a physical therapist in Hi-Nella New Jersey. Call us today or request an appointment here, and get started on the Fast Track to a healthy and pain-free life again!