Balance & Gait Therapy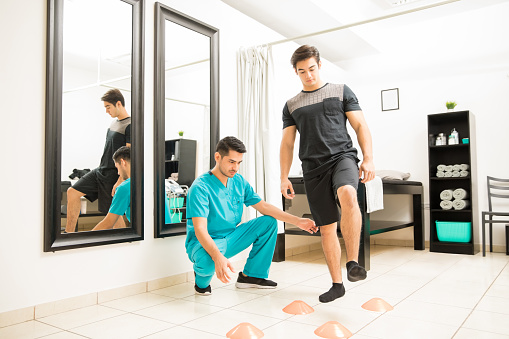 Balance disorders are often life-altering and sometimes life-threatening, as they can lead to serious falls. Falls account for up to 80% of all hospital admissions in older adults. Falls are a significant cause of fractures, loss of independence, and loss of life. Because of this, all balance disorders should be accurately diagnosed and promptly treated by qualified physical therapists.
At Fast Track Physical Therapy, we are specially trained to detect and treat balance problems caused by neurologic and orthopedic problems. Balance problems can be caused by lower extremity (legs, feet and ankles) deconditioning, weakness and peripheral neuropathies, including diabetic neuropathy.
People who suffer from balance disorders may experience symptoms such as:
Sensations of Dizziness or Vertigo
Falling or the Sensation of Falling
Lightheadedness or Faintness
Difficulty with Reading or Vision
Disorientation, Unsteadiness
Nausea & Vomiting
Changes in Heart Rate & Blood Pressure
Fear, Anxiety & Panic
Our mission is to help you return to full function quickly and safely. We will educate you about your condition, treatment options, and ways to avoid falls and other problems. We will help you improve your strength and conditioning through therapeutic exercise. By making you stronger, we can also make you safer.