Physical Therapist in Berlin New Jersey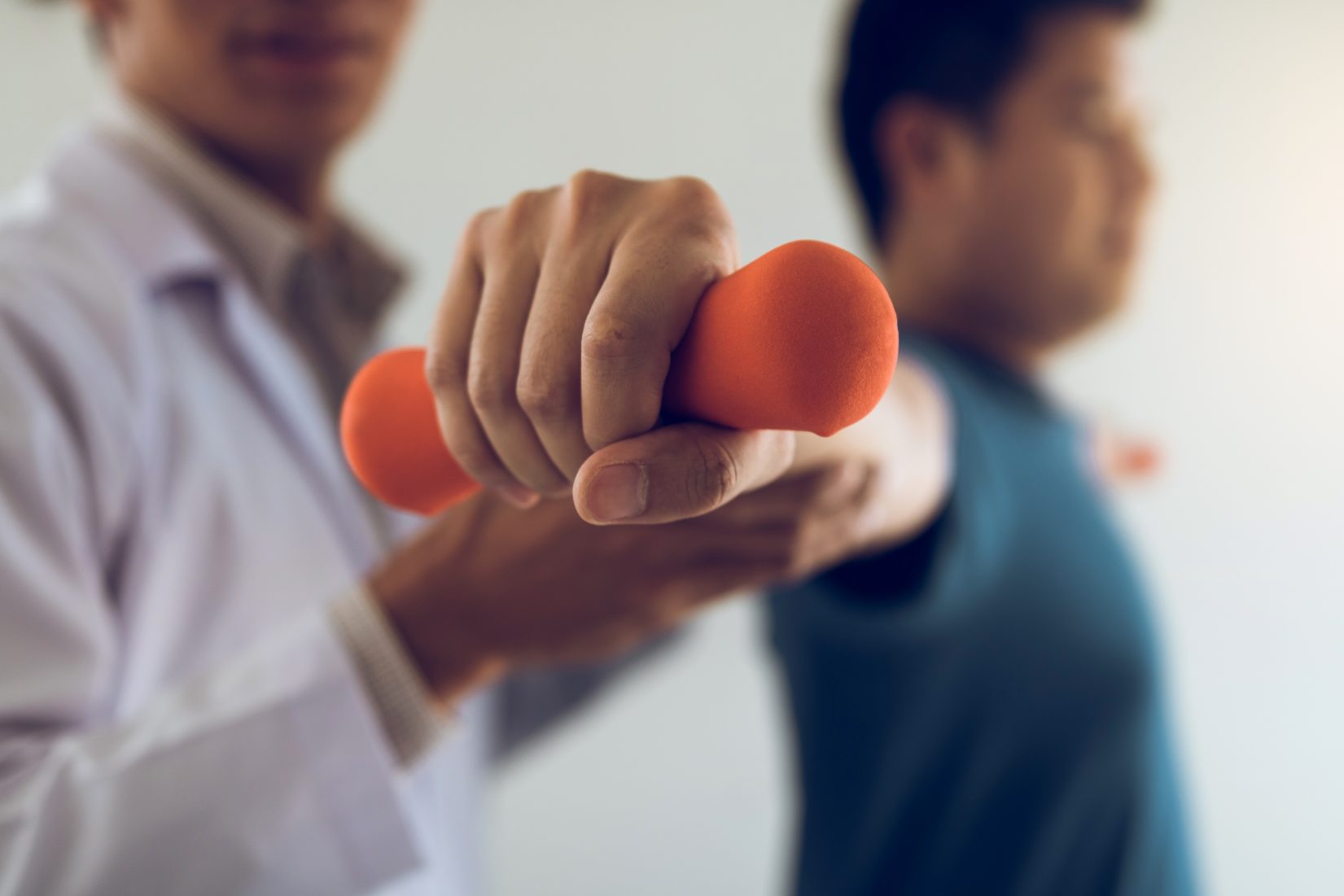 Fast Track Physical Therapy is ideally located for patients seeking a physical therapist in Berlin New Jersey. We are based very close to you in Somerdale, and we are ready to restore your physical health and functions as quickly as possible. Going with a certified specialist adept in quality of life through prescribed exercise, hands-on care, and patient education is the best way to turn your health around.
Many of our patients have come to us being referred or having experienced treatment from a corporate-owned facility where quantity of patients is more important than quality of treatment. In larger facilities, there is often a one size fits all approach that doesn't work for everyone.
Fast Track is devoted to pairing a certified therapist with our patients from Berlin. When patients come to us, we intend to give them the highest quality of care through one-on-one, personalized treatments, and a customized care plan designed to help you recover from your injuries the right way. You will meet with the same therapist each time, and we won't discharge you until we feel you've achieved the best possible outcome.
Ask us about our Post-COVID Rehabilitation Therapy – we offer recovery exercises and treatments for people who have recovered from COVID-19, but are still suffering from headaches, muscular pains or even depression and anxiety symptoms. Find out more about how we can help you live healthier after COVID on this page.
Your Experienced Physical Therapist Near Berlin NJ
Our process involves evaluating the problem, creating a plan, executing it, and educating our patients after resolution. First, we'll get a comprehensive and thorough review of your medical history. We then get current medications you are taking, and physician recommendations, followed by a complete physical examination. Following your initial evaluation, our therapist can schedule your sessions out consisting of appropriate manual techniques, as well as modalities and exercises that are indicated for your injury.
Our Health & Fitness Center is a major part of your recovery. Your membership includes periodic re-assessments of your progress to help adjust and progress your training program and get you one step closer to achieving your fitness goals. But as important as it is to have modernized equipment, we believe the most important piece of equipment we offer is the hands of our skilled and experienced therapists.
Let our experienced staff help you improve your physical well-being through individual programs that include weight loss, core training, muscular development and balance, post rehab, sports conditioning, and postural improvements. The Post-Physical Therapy Gym Program is designed to encourage Physical Therapy patients to continue with their rehabilitation goals post discharge from Physical Therapy services. By taking part in this program, it allows your Physical Therapist to monitor their progress and be available for any questions or concerns for the months following Physical Therapy.
Our patients have been thrilled and satisfied with the work that we've done. These are just some of the things they've had to say:
Kathy G-S. – "My husband, son, and myself all went to Kevin at Fast Track and loved their help but also their personal concern for each person they see. Highly recommend to everyone. Hope not to need again, but know where to go if we do."
Edna T. – "Highly recommended! Exceptional staff! Everyone is professional and customer friendly. An extra thank you to my therapist Alex; he did a great job getting my knee and heels back to good working order. Also Joanne, the Receptionist, always had a friendly smile and greeting when I arrived for my appointments."
Find out more about why we're the preferred choice for patients seeking a physical therapist in Berlin New Jersey. Contact us today for more information or to make an appointment. You will immediately connect with our professionally trained, friendly receptionist. If possible, our receptionist will provide you with a convenient appointment time for an initial evaluation within 24-48 hours of your phone call. Let us help you get on the Fast Track to recovery!

Are you a senior involved in the Medicare Advantage plan? If you are, there's a great and free way for you to improve your health…the SilverSneakers program! Fast Track is a proud partner in this program, and we can help you design a exercise regimen, stick to it, and reach your fitness goals. Ask us about the SilverSneakers program today!
Interested in physical therapy updates, company functions and more? Be sure to follow us on Facebook!