Pre-Surgical Rehabilitation in South Jersey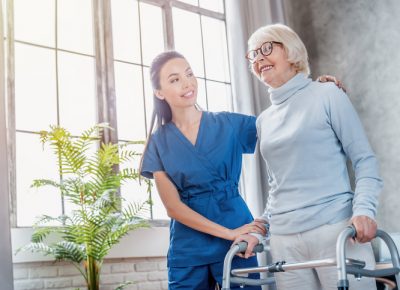 At Fast Track Physical Therapy, we're here to assist you with pre-surgical rehabilitation in South Jersey. We can help you and your body prepare for an upcoming medical procedure, both physically and mentally.
If you've scheduled a surgery, you're probably planning for how to rehabilitate and heal afterward. You've likely spoken about it with the surgeon and nurses beforehand, and have scheduled post-surgical treatments.
However, it's just as important to prepare your body for the upcoming surgery before the actual surgery. The more your body is prepared physically, the more you will be prepared mentally and the surgery is likely to be successful.
With our "pre-hab" programs, we work with you to establish a comprehensive treatment plan to maximize your range of motion while managing your pain. Your established routine will help you speed up your recovery time post-surgery, and help manage and alleviate some symptoms before surgery.
Benefits of our pre-surgical rehabilitation in South Jersey programs:
1) The possibility of avoiding surgery. It's possible that your pre-hab treatments can work well enough to improve your pain and overall condition, and help you avoid having surgery altogether.
2) Shortened recovery time. When you complete a pre-hab program before your surgery, your recovery will likely go much more smoothly than without therapy treatments. With stronger, toned muscles, you should be able to get back to your daily routine much more quickly.
3) Increased stamina. With any procedure, you are going to lose strength. With a pre-hab regimen, you can help reduce how much strength is lost by increasing your stamina level before the operation. Improved stamina will also make the surgery itself easier.
4) Reduced complications. A pre-hab treatment with exercise programs will increase your strength and endurance. This can also improve your immunity and reduce the chances of post-surgical infections.
5) Improved outcomes. According to the American Physical Therapy Association (APTA), pre-surgical rehabilitation can help improve overall outcomes from surgery, even potentially saving money if everything goes smoothly. The stronger you are, the better the chances of a smooth and successful procedure.
6) Reduced pain. Whatever your surgery is planned to address, one of our physical therapists can help reduce your pain level with a pre-hab program. We use a variety of methods for pain reduction, including exercises, massages, and ice/heat therapies.
Once your surgery has been completed, we can then work with you on your post-surgical recovery program…we'll help you establish a program to recover properly and avoid a relapse of the symptoms. Our post-surgical program includes improving muscle strength, engaging joint mobility, enhancing blood flow, and much more. From your pre-hab program to helping you to fully recover, our qualified staff will be with you every step of the way!
Contact Fast Track today for your pre-surgical rehabilitation in South Jersey. A member of our staff will begin working with you on a plan to help your procedure go smoothly and ensure a smooth recovery.