LSVT BIG For Parkinson's Disease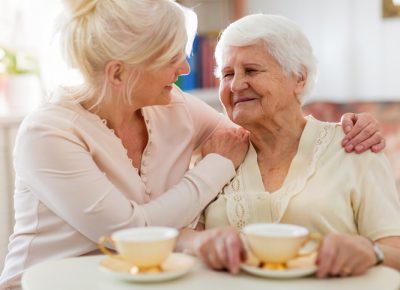 If you live in South Jersey and you or a family member is struggling with Parkinson's disease, the professionals at Fast Track PT can help. We have LSVT BIG Certified Physical Therapists on staff who are trained in LSVT programs that are proven to help Parkinson's victims improve their independence and quality of life. LSVT BIG addresses multiple symptoms of Parkinson's, including difficulty with walking and balance, job-related tasks, and other everyday activities, including dressing and writing.
The LSVT in LSVT BIG stands for Lee Silverman Voice Treatment. It was developed starting in 1987 by Dr. Lorraine Ramig and named for Silverman, who was one of her patients. Ramig worked on a plan to help Lee and others with Parkinson's with speech treatments, and over time expanded her research into physical therapy treatments.
Today, there is growing research (https://blog.lsvtglobal.com/research/big-reference/) that proves the positive outcomes of LSVT BIG treatments, as documented by the Unified Parkinson's Disease Rating Scale. LSVT BIG has been proven to help Parkinson's sufferers with increased flexibility and trunk mobility, improved core stability and reduced risk of falls, and more independent function. To read more about LSVT BIG and its outcomes, visit LSVT's website here. https://www.lsvtglobal.com/LSVTBig
When you schedule an appointment for yourself or your loved one, one of our LSVT BIG Certified Physical Therapists will meet with the Parkinson's sufferer, conduct a thorough evaluation, and create a specialized treatment plan. The plan will follow LSVT BIG certified procedures, including several visits per week over 16 weeks, home exercise programs, and meeting the challenges of the disease's progression.
LSVT BIG programs have been shown to make a great difference in the lives of Parkinson's victims. Reach out to us today to find out more about the LSVT BIG certification and how we can help you or your loved one achieve a better quality of life.