Physical Therapy for Neck Pain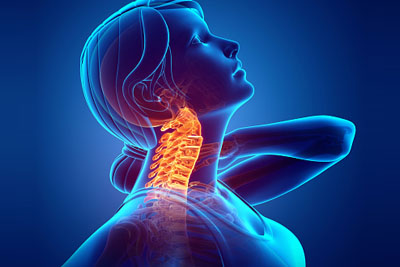 The professionals at Fast Track Physical Therapy have a great deal of experience in treating neck pain and complicated neck disorders, and we know what you're going through with the pain. We treat patients suffering from whiplash disorders, herniated discs, spinal stenosis, and much more.
Neck pain symptoms tend to include aggravated pain from being in one position too long, muscle tightness and spasms, or inability to move your head freely. If you're experiencing shooting pain that is extending through your arms or legs, you should seek medical attention right away.
Each patient suffering from neck pain has a unique ailment, and we work to ensure that we find the root cause and that we're providing the right treatment for your specific ailment. One of our licensed and experienced Physical Therapists will work with you to customize a specific treatment plan that will improve your range of motion and reduce your overall pain.
Once we've helped you develop a treatment plan, we'll make sure that you're seeing the same therapist each time you come to our facility. We will guide you personally through your exercises in each visit, and we will be happy to answer any questions you have throughout your treatments with us. Most importantly, the Fast Track therapists won't discharge you until we've helped you achieve the best possible outcome.
Our physical therapy and treatment for neck pain includes:
Cervical Pain
Whiplash Associated Disorders (WAD)
Cervical Radiculopathy
Degenerative Disc Disease
Osteoarthritis
Herniated & Bulging Discs
Facet Joint Impingement
Spinal Stenosis
Migraines/Headaches
Stingers and Burners
Pinched Nerve
If you've been dealing with nagging neck pain and want to find out more about how we can help, reach out to Fast Track today to schedule an appointment. We can help you get back on the road to feeling better and enjoying your life again.